We look forward to hear from you!
Do you have a question? Are you looking to place an order? Or do you want to know more about our products?
We are happy to help anytime – and we're just one click away.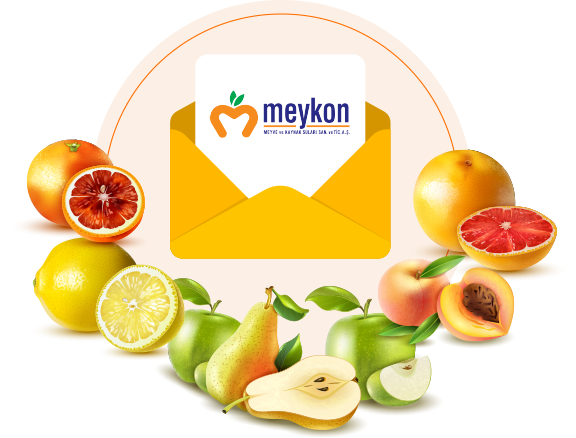 Thank you!
We'll soon review your message, so please keep an eye on your emails. We aim to respond in the next few hours.
Our teams are located in Germany and Turkey, with another in the USA coming soon.
So wherever you are, you'll experience customer service as high in quality as our fresh and tasty products.
Email us now at info@meykon.com
Meykon USA
Coming soon...
Meykon Germany
+49 (0) 6241 / 3004 – 14

Pfortenring 11, D-67547 Worms / GERMANY
Plant
+90 242 618 57 51

Sanayi Sitesi Girişi Elmalı – ANTALYA / TURKEY